NIDEK INTELLIGENT BLOCKER ICE-1500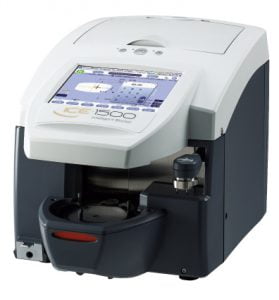 The ALM (Automatic Lens Measurement) function allows the operator to block a single vision lens without marking it up. Four measurement methods are available and can be selected depending on lens type. The ICE-1500 incorporates exceptional ingenuity, which makes quick and accurate automatic blocking possible. The flexible lens clamp design stabilizes lens surface with optimal pressure for parallax-free blocking.
Shape imager function provides precise digitization of lens shape and hole detection for rimless frames. In addition, measurements of partial step and design cut features are available. 8.4-inch multicolor display shows lens shape and layout information in actual size. Functions are represented with easy to understand icons for simple operation. Special functions such as design cut, facet, and partial step can be easily created with the touch of the stylus pen. Each screen can be magnified for easy viewing of the lens shape being created. The variable fulcrum-stylus mechanism provides accurate measurement of a wide array of frames including high-wrap style.
Features:
Born from the pursuit of precision – A masterpiece in blocking
Automatic lens measurement and blocking
Lens clamp with multifunction mechanism
Shape imager measurement
High resolution, multicolor LCD touch panel
Easy-design functionality with stylus pen
High-wrap curve frame tracer
NIDEK INTELLIGENT BLOCKER ICE-1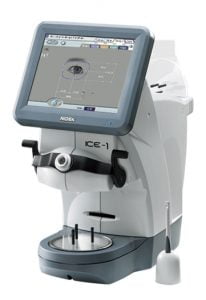 The sensible mechanical design allows the operator to confirm lens shape and data images simultaneously. A large 8.4-inch color LCD touch screen shows lens shape and layout information in real scale with high visibility contrast. The storage space for accessories is designed to enable easy storage and accessibility.
A single finger is all that is required for the ICE-1 blocking. The blocking motion is accurate, quick, and comfortable without needing extra pressure or effort. Two types of lens tables are provided, standard and mini-size. The flexible lens stage oscillates, keeping the front base curve of the lens at the optimal horizontal position. The stabilized lens position reduces the gap and prevents sliding or movement of the lens.  The shape imager function can detect the outer shape of a demo lens or pattern. With an easy-to-understand display and comfortable operation using a stylus pen and numeric keys, hole and lens shape can be edited as easily as anyone could expect.
Features:
Sensible mechanical design
One touch blocking
Flexible lens stage (optional)
Data management function
Shape imager function
Hole & design edit function
NIDEK INTELLIGENT BLOCKER ICE-900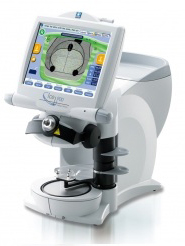 The motorized lens blocking process takes only two seconds, greatly increasing productivity. Operations are performed comfortably and streamlined with use of the twin jog dials. The display can be tilted at four different angles. The shape imager detects the shape of a pattern, demo lens, holes and horizontal axis automatically
Features:
Motor drive blocking
Quick twin jog dials
Tiltable display
Integrated shape imager
Partial step measurement
NIDEK INTELLIGENT BLOCKER ICE MINI+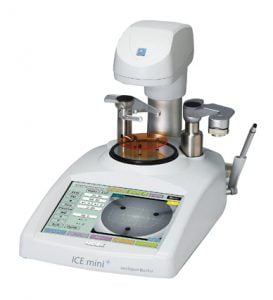 Operation only with 3 manual steps provides quick and easy blocking. The 8.4-inch color LCD touch panel offers easy operation. The lens's traced outlines and finished outlines are shown in actual size. The hole position information can be converted into a digital data and it is editable with use of a stylus pen on the touch panel.
Features:
Quick and easy blocking
User-friendly LCD touch panel
Versatile network capability
Hole edit function
NIDEK CENTERING DEVICE CE-9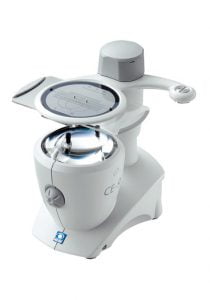 Long-life LED eliminates the need to change a light bulb and reduces energy consumption. The brightness of the LED is adjustable.
Features:
Long-life LED
Light control for optimum visibility
Compact and stylish design