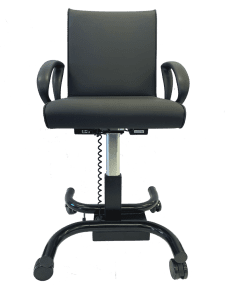 The Levo Nordic IQ 900 is a newly developed medical patient chair, with a clean Scandinavian look and modern design. The sturdy ergonomic structure makes it ideal for using with patients and customers in the medical field.
Features:
Wireless remote control for chair and brakes
Adjustable height between 47 cm and 69 cm
Fully tiltable arm rests
Electrical brake
Rechargeable chair battery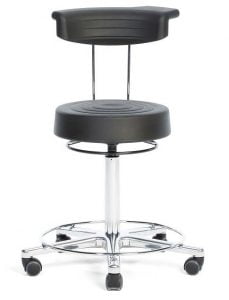 Greiner work stools stand for ergonomic seating comfort that convinces. Being innovative means always re-evaluating products and their benefits against the backdrop of changing requirements or the development of advanced technologies and materials. And if a pioneering generation of materials proves to be ready for the market, they can also be implemented in new products. With the new PUR integral (full) foam, a material from the group of polyurethanes for sitting cushions and backrests is now available for medical use, which in addition to a soft and breathable core has an increasingly firmer texture towards the outside. Full foam seats guarantee a high level of sitting comfort, a pleasant feeling on the surface, are robust in handling and free of seams – making them very easy to clean and disinfect. The material is light and facilitates "dynamic" sitting where you can actively change your position. Easycare and washable, PUR is characterised by its durability against many types of cleaning agents and disinfectants.
Chromed foot ring, full foam sitting cushion and crescent-shaped backrest, "Black", 360° manual ring release, safety castors.